The Female Filmmakers Festival Berlin (FFFB) was 2019 created to support up-and-coming female filmmakers and talents from different ethnic backgrounds and nationalities who have a unique story to tell. The annual five-day film event features screenings of international short & feature films of all genres as well as a hand-picked selection of music videos, panels, networking sessions and more. Our festival highlights and celebrates women in key, principal filmmaking positions, whether they are producers, directors, cinematographers, writers, or lead editors.
OUR MISSION:
"The Female Filmmakers Festival Berlin provides a platform to support and amplify diversified voices of women in film and music from across the globe to enable more females to share and be awarded for their filmmaking talents.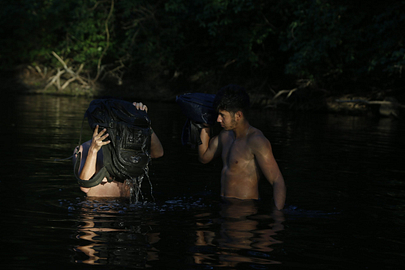 FILM CAMP'S 2015-2017
Over several years, we had a large influx of unaccompanied minors out of the war zones in the middle east here in Europe. -Kulture Macht stark – enabled us to run some 10-day film workshops with these young people out in berlin Brandenburg. The idea was quite simple, a chance for them to meet some of the locals, live together, cook together and learn to write stories which we then would film and edit with them.